NEW Report:
Women in Apprenticeship WINc Committee read here; NOVEMBER NOTES read here
NEW Event:
The Dragonflies' Daughters, a stage reading of a NEW play by Patsy Hawkins on Sunday December 5th at 2:30 p.m. at the Greensboro History Museum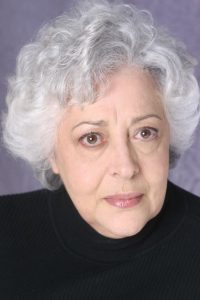 Patsy Hawkins of Greensboro graduated from East Carolina College (University) in 1966 with a B.S. degree in English. She has taught Junior and Senior High School English, GED classes, and theatre classes. Patsy has been involved with community theatre mainly as a stage actor for the past 34 years. She has not only done print work, commercials, readings, but has also written several short plays.
Most recently as a member of Shared Radiance, Patsy wrote and performed a monologue for Sisters of Mine sharing the indigenous peoples of the Haudenosaunee Confederacy influence as it enhanced the women's right to vote.
Patsy is an  enrolled member of the Lumbee Indians of Robeson County, NC. She has written a full-length play The Dragonflies' Daughters that includes many stories from her extended family about the Lumbees and their experiences with Jim Crow.  The play provides a view into some of the racial issues that the Lumbee have dealt with even up to today.
Links to Branch Committee