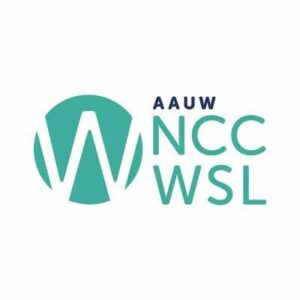 Triad-area college women students — Plan to attend NCCWSL May 24 – 26, 2022. Virtual format. Application process for national scholarships and local supplementary monies is now closed; HOWEVER, the Early Bird Registration has been extended until April 1st. 
Contact Barbara Carter, committee chair, for more information
*** Recent AAUW–Greensboro sponsorship of NCCWSL ***
Our 2021 supported attendees (NCCWSL 2021 was held virtually):
Melika Osareh (a rising senior at University of NC at Greensboro)
Kya Richardson (a rising sophomore at NC A & T State University)
Harmony Savage (a 2021 A.A. degree recipient at Guilford Technical Community College)
2020: NCCWSL was canceled due to the pandemic.
Our 2019 supported attendees:
Kathy Allen rising senior at Bennett College
"My motivation is to become the best leader I am capable of being." "I
will…help women believe in the power they have within themselves."
Carrington Rodgers rising sophomore at North Carolina Agricultural and
Technical State University
"I am interested in participating in this program so that I can learn how women
empower women… I want to know what steps I can take as a leader on my
campus to support women and help them gain the self-assurance they need to
know that their goals are attainable."
Melika Osareh rising sophomore at University of North Carolina at
Greensboro
"At NCCWSL, I look forward to establishing many new, strong connections
with females of diverse background [sic] which will enhance my ability to
understand others and therefore promote me to be far more effective as a
leader."

Kathy, Carrington, Melika, with AAUW Greensboro NCCWSL Committee Chair, Barbara Carter